Vice-Presidents' Update
Mar 3, 2020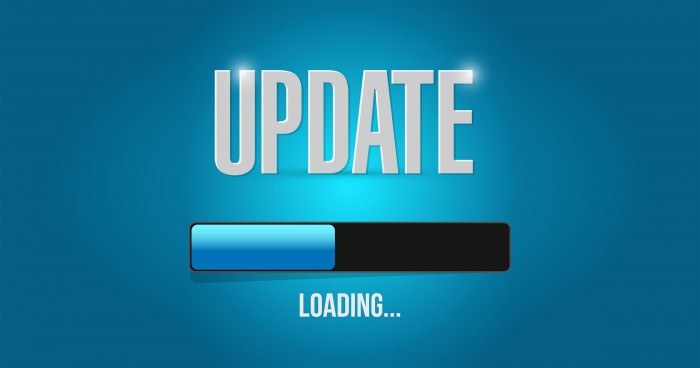 Hi NZOHNA Members!
As a result of the Executive face to face Executive meeting in Wellington on Feb 27, we thought it would be a good time to send out a general update of what is happening at the national level. OH News! is not quite up and running, so we will send this email through to everyone via the groups.
First, there has been a tremendous amount of hours and work done by the Executive members. All of this has been volunteer hours, and at a substantial business and personal cost. We all believe that the benefits are worth it in the long run. Clare and I want to extend our sincere thanks to those who have contributed massively to this effort.
Foundations
We needed to update our foundations as an organistion to allow us to function better:
Google Suite:
We have secured our own email:
admin@nzohna.org.nz
, which is managed by Anna Reeve, our new Administrator. With that we now have the capability to hold files that the Executive can collaborate on, and invite others in working parties to view. There is now continuity for future Executives and a repository of NZOHNA working documents, library and files.
New Website: We realise that the communication has been scant since the September AGM, and this will improve with the new website which should be up very soon. The new website will change more in terms of functionality and updating code, rather than anything that looks hugely different. It does allow us the ability to manage and control our own content much clearer and better, and to ensure that the CPD modules that you use are secure and well-managed for the future. It also holds the NZOHNA billing process, which is key to moving forward as an organisation. It will help us with managing Mentoring.
OH News! will be generated from there as well, which will help us to ensure more communications going forward.
The new website provides a spot fro members to view accepted Executive meeting minutes to support visibility for members, and allows us to store member resources that pertain to practice. Public-facing information will be easy to find for our stakeholders.
We would like to stock up on some real-life photos, so please send them through to us. They need to be good resolution, clear and depict us to promote our professionalism. Please get signed permissions if you are taking photos of people.
The logo
was refreshed and accepted by the Executive members. Files will be available through our Administrator, and soon on the member website for group documents. The new logo appears on the attached Strategy document!
Constitution review: We will be putting in intermediate changes to ensure it is functional. At a future point we will review it to align with our strategy and business plan.
Strategy
After 5 months of intense work, the Strategy Working Group was delighted to have it unanimously accepted by the Executive. The Strategy is an overarching document that gives us direction on priority areas. The next step is to build a business and marketing plan to support it, in parallel with roadmaps that detail how we will will implement it. If anyone is aware of expertise in this area, please let us know!
We wanted the NZOHNA members to have a first look at it, and to provide feedback by 19 March, 2020. After that date it will be in the public section of the website, and will also be sent to stakeholders.
With the strategy accepted, we can now move forward, and you will have a chance to contribute their expertise to the different pathways as they develop.
Please see the Strategy document in the 'Latest News' post released just after this one and do send your feedback through to your Executive member, or to
admin@nzohna.org.nz
.
Education Pathway
We met with WorkSafe which is providing funding for our education pathway. Our proposal was accepted by them, and funding has been secured. This will be developed over the next 3 years, in collaboration with WorkSafe and HASANZ. Our next step is to create a project and create a project leader, support and resources. Included in the Education Pathway proposal was the development of a mentorship and assessor programme, and marketing. This means that there will be a clear path to becoming an OHN and to growing as an OHN professional.
Dust Disease Taskforce
David Browning is representing NZOHNA. The Taskforce is now developing a clinical pathway. After that a number of experienced OHNs will be needed to deliver the assessments identified by the pathway. There will be further updates on this as the Taskforce moves forward.
Again, thanks to everyone for playing their part in the success of the NZOHNA!!