Managing Mental Health Roadshow
Jun 15, 2021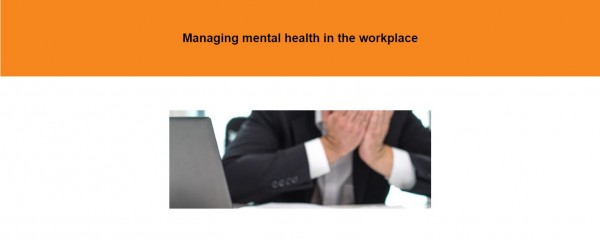 There is a growing awareness and concern of a looming mental health crisis in the
workplace:

• Reduced mental health is now the primary cause of lost working days
• 40% of New Zealand workers have felt burnout in the last 3 years
• 1 in 5 workers are experiencing a mental health problem

If you've tried Massage Mondays; Yoga on Wednesdays; Fruit on Fridays; Resilience training
and EAP support.....what more can you be doing to protect the mental health and wellbeing
of your employees? Where do you start? And what does good management of mental
health and wellbeing look like?