HASANZ Executive Director's Update October 2021
Oct 21, 2021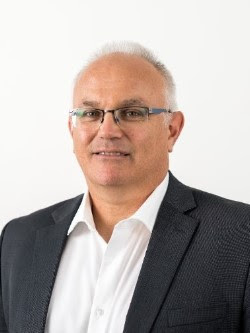 Tena koutou katoa
This is my final Executive Director's Update to you. Almost four years have flown since I joined HASANZ in early 2018. I was the first staff member officially on the HASANZ payroll! When I arrived, I thought I knew a lot about health and safety from my previous role in the construction sector. Thanks to you, my knowledge has grown immensely and I now have a deep appreciation of the breadth and depth of the different disciplines in the HASANZ whanau. I'm really proud of what we have achieved together, in a short time.
---
Minding the fort
The process to appoint a new Executive Director of HASANZ is underway. My last day at HASANZ is this Friday 8 October. Until my replacement starts, Mike O'Brien will be acting as Executive Chair, leading day to day operations, assisted by Lisa Bridge with support from the HASANZ team. We recently welcomed a new office administrator Theresa Balke to the team.
---

Conference postponed
HASANZ Conference 2021 has been postponed to next year. Following the Government's recent announcement about Covid-19 alert levels, 8 and 9 November are "no go" for an event of its size. We are looking at new dates in March 2022. If you have already registered to attend the conference, we encourage you to stay on board. People continued to register after our last postponement announcement and we are almost at max capacity. Demand for face to face events is expected to be high as alert levels relax so, if you give up your space, we can't guarantee there'll still be a place for you. When it happens, it will be worth the wait!
---
H&S Generalist career pathways project
In a real collaborative effort, HASANZ is co-creating a series of guides to promote and profile career pathways for health and safety generalists. Three resources are being developed, all of them pitched at non-health and safety audiences:
A Career Pathway Overview
A Guide for Individuals
A Guide for Recruiters and Managers.
This suite of information will help clarify what health and safety generalists do (compared with other health and safety disciplines), explain the broad differences between various health and safety generalist roles, and describe the core skills and attributes needed for individuals to be successful in those various roles. They will be useful for:
people wanting to enter a workplace health and safety career
people wanting to develop their health and safety skills to move into a more senior role
business managers and recruiters looking to hire people for health and safety roles.
The resources have been developed by HASANZ, the Government Health and Safety Lead, New Zealand Institute of Safety Management and New Zealand Safety Council, with significant input from key stakeholders across New Zealand's public and private sectors. Special thanks to Margaret van Schaik of Van Schaik Health and Safety Solutions who ran workshops to inform user-friendly and relevant content.
---
Hazardous substances training
The hazardous substances foundation learning course has been finalised with Massey University's College of Health and a second course is due to be developed and delivered by February 2022. For more information, please contact Associate Professor Ian Laird at I.S.Laird@massey.ac.nz. Separate specialist online modules are also being developed and will be rolled out progressively from early next year. These courses will develop hazardous substances management understanding in New Zealand and grow the number of compliance certifiers in the workforce.
---
HASANZ Scholarships update
If I could single out an outstanding achievement during my time at HASANZ it would be the establishment of the HASANZ Scholarship Programme. This is because it is critical to fulfilling HASANZ's purpose of growing the capacity and capability of New Zealand's health professions and connecting advisors to businesses, while raising professional standards. Our Scholarship Programme is an important means of attracting people to a career in workplace health and safety and growing the skills and potential of current professionals and practitioners. For me, it is fundamental to lifting the bar for better health and safety advice to businesses.

Mike O'Brien and I pushed ahead with the scholarships concept in 2018, leveraging Mike's reach into business networks to generate a viable scholarships fund, underpinned by an impressive cohort of founding sponsors. To date we have awarded 58 scholarships, introduced three more scholarship categories, and built a solid funding base.

This year we have received 120 applications for scholarships to study in 2022 and will be announcing the recipients in November. A big shout-out to everyone who helped this very worthwhile HASANZ initiative get off the ground and to those who have supported it since. I am confident that the HASANZ Scholarships programme will go from strength to strength.
---
Reflections
I was recently interviewed for a "swan song" piece for Safeguard magazine which made me reflect on what has happened at HASANZ while I've been ED. It's important to acknowledge upfront that our successes rest on the shoulders of many people – our highly motivated Chair, our hardworking Governance Group volunteers and their 15 respective associations, WorkSafe and ACC and our other strategic partners, as well as the HASANZ team.

Craig Smith and Karen Chaney had already done a lot to bed in HASANZ as a well- functioning organisation. It has been satisfying to build on the foundation they laid to introduce robust financial and administrative systems and grow a team to serve your needs.

The launch of the HASANZ Register in late 2018 was a milestone in making qualified health and safety professionals – you – more accessible to business. It has been satisfying to see the number of HASANZ Registered Professionals steadily rise.

Our pipeline report providing evidence of the capability and capacity gaps in our member professions was a sector first. It has been a catalyst for action, directly contributing to five workforce development initiatives that aim to improve education offerings, lift standards and attract people into the professions.

We have also worked on educating the demand side of the market to incentivise businesses to ask for HASANZ Registered Professionals for health and safety advice. Our "build a better business" campaign, jointly developed with ACC, featured a series of video case studies promoting you.

HASANZ CONFERENCE 2018 was a highlight, providing an opportunity to meet and share the wisdom of world class speakers like Geoff McDonald and Dr John Green. I believe our conferences offer outstanding value.
---
My takeaways
Learnings from my time as Executive Director include the need to do more to educate the market about the diversity and capability of our different disciplines. Most importantly, we need to "talk business", proactively promoting how good health and safety practice can help businesses improve productivity, reduce absenteeism and boost mental health. We need to talk in their language and have business conversations that reframe health and safety in a positive way, to increase understanding that it's not about ticking a box to meet compliance requirements. The GM Safety Forum, another impactful HASANZ initiative, is an avenue to help achieve this and connect our members with the business world in a meaningful way.
As Mike O'Brien said on announcing my departure, I'm both happy and sad to leave HASANZ – happy to take up a new challenge and sad to farewell Mike and my fantastic team. I've made many friends through our Governance Group and extensive networks. It has been a privilege to be part of a thriving health and safety community who make a real difference to New Zealand workplaces. I will take my health and safety learnings forward into all that I do – a lot wiser than the man who joined HASANZ back in 2018. I know that HASANZ will continue to grow and flourish.
With my thanks and very best wishes to every member of HASANZ.


Ma te wa

Philip Aldridge