COVID-19 Alert System
Mar 21, 2020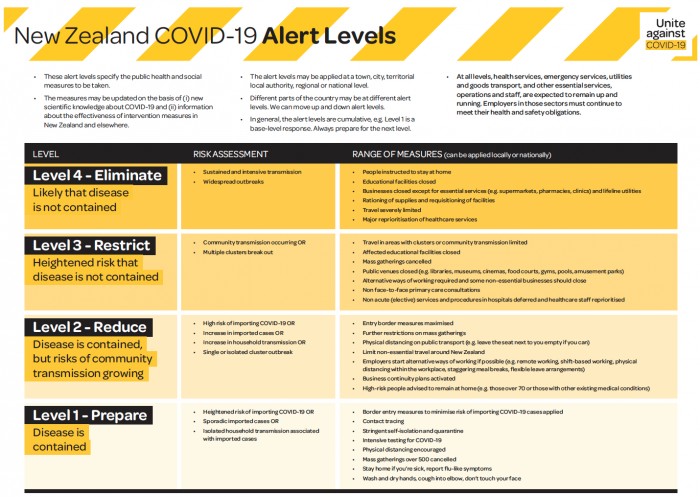 COVID-19 Alert System:
Prime Minister Jacinda Ardern and Director General for Health Ashley Bloomfield announced today that a new COVID-19 Alert System has been launched to improve the communication about risk levels and associated mitigation measures. Click here for the summary.
They also announced a new government website which contains all COVID-19 information in one place. Go to https://covid19.govt.nz/.
NZOHNA Executive