Phyllis Tangitu
Phyllis hails from Ngati Pikiao, Ngati Ranginui and Ngati Awa. Born in Whakatane raised in Te Teko, Rotoiti, Rotorua (Bay of Plenty New Zealand).
Phyllis started her career in education and moved into the health sector in 1989. She has worked in project management, general management (including operational management of services and teams) and directorship roles. She a senior executive member for Lakes District Health Board, in Mental Health and Addictions and Māori Health for 33 years.
Phyllis worked in Mental Health and Addictions providing leadership and direction to the development of Kaupapa Māori (indigenous) mental health services in 1991. She worked with the Iwi and assisted in the establishment of hospital-based services, and Non-Government Organisations.
Phyllis moved into general Māori Health in 1986 however she continued to provide leadership in Mental Health and Addictions.
Phyllis is also a director and member of several national and regional committees at a local, regional, and national level. A Ministerial Appointment to the Mental Health Review Tribunal of New Zealand and has served on the tribunal for 24 years. A participant in several Ministry of Health initiatives and was a committee member of the first Māori Advisory Group for Suicide Prevention Strategy in 2006. A board member on Te Rau Matatini Waka Hourua Suicide Prevention group. And Phyllis continues to support to the Ministry of Health and the new health environment, Te Aka Whaiora and Te Whatu Ora. Phyllis currently works with Emerge Aotearoa leading their aspiration to be a Tangata Tiriti organisation, and Maori Health and Equity development. Phyllis has recently returned to Te Kaunihera (RANZCP) as a community member.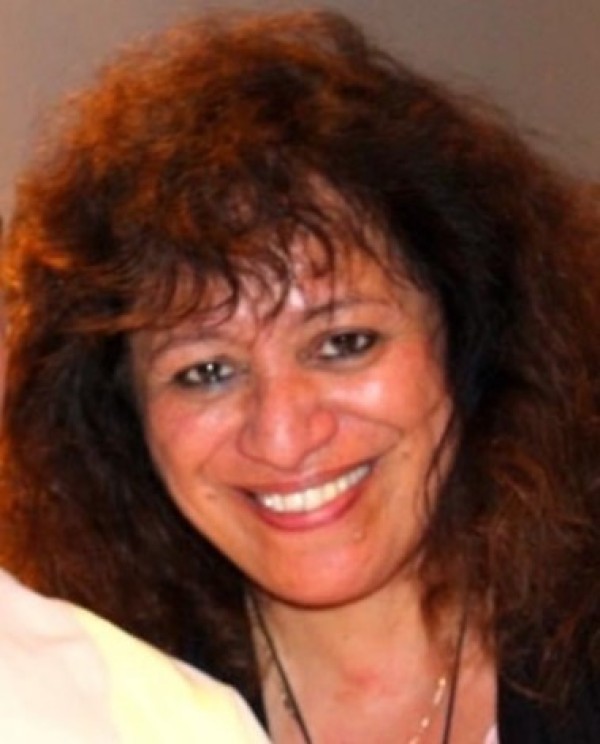 Marion Edwin
Marion Edwin CNZHFE
WorkSafe - getting to grips with musculoskeletal harm
Since 2021 and the start of the HFE Team, WorkSafe have been building knowledge about work related musculoskeletal disorders (WRMSDs). Marion will update on the resources now available and 'coming soon', and WorkSafe's expectations regarding musculoskeletal risk management.
Following a first career in occupational therapy, Marion became a Certified New Zealand Ergonomist. She ran Optimise Ltd for 20 years before starting with WorkSafe in early 2021, in the new role of Manager Human Factors/Ergonomics. She is known to many occupational health nurses for her work with the ACC 'Discomfort, Pain and Injury' prevention programme (circa 2006-2012), the provision of workstation assessment training, and often working together with OHNs for the reduction of musculoskeletal injury risks in a wide variety of New Zealand workplaces. Marion has held every Human Factors and Ergonomics Society of New Zealand executive role (some twice); has represented the HFESNZ on HASANZ from its inception to 2020; and currently sits on the Professional Standards and Education committee of the International Ergonomics Association, as Chair for the Certification Sub-committee. She is married to Nurse Warren, and lives in an off-grid ecovillage in rural Motueka. She enjoys getting very mucky in the garden.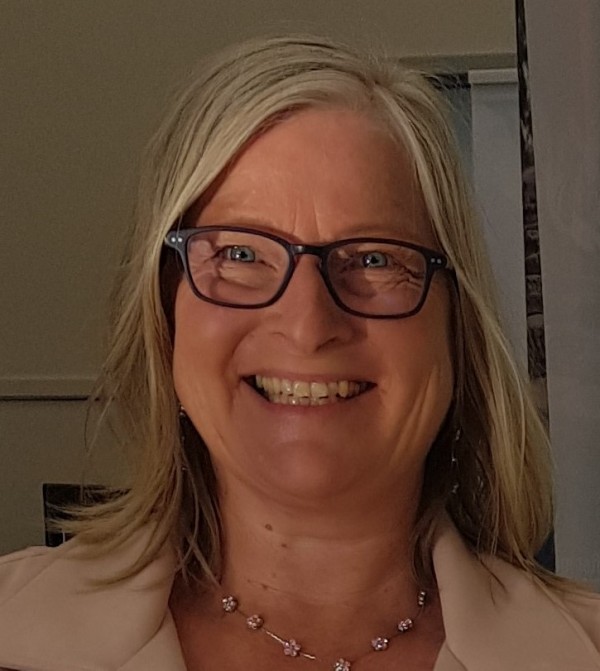 Dr Trang Khieu
Dr Trang Khieu|MD, MPH,PhD (She/Her)
Principal Analyst, Research and Evaluation
Strategy and Insights
Trang's background is a medical doctor. Trang is also an epidemiologist and experienced researcher in public health and occupational health. Trang completed her PhD in Public Health at the University of Otago (New Zealand) and a Master of Public Health at the University of Queensland (Australia).
Trang has led many WorkSafe big research projects such as the New Zealand Carcinogen Survey, the New Zealand Psychosocial Survey, the Workforce Segmentation and Insights Programme. Trang is familiar with big datasets and works on a project using the New Zealand Integrated Data Infrastructure (IDI). Besides quantitative skills, Trang has experience in conducting systematic reviews and meta-analyses. She has been involved with the development of the Health and Safety at work Strategy outcome dashboard, Strategic Outcome Indicators, System Insights, and Work-related Health Surveillance.
Work-related health surveillance plan
New Zealand has long recognised the importance of Work-related health (WRH) surveillance. Several systems, databases and surveys have been implemented through the years to better respond to ever-evolving WRH risks and priorities. To date, however, there is no overarching strategy, framework or plan integrating the range of (existing and planned) WRH surveillance activities across New Zealand. Similarly, there isn't a complete, accurate and up-to-date map of the different stakeholders and information sources with a WRH component that could help WorkSafe to identify, monitor and evaluate WRH risks, priorities, opportunities and interventions across industries, regions and populations.
This initiative will address this gap by developing a strategic plan for WRH surveillance. It will provide a comprehensive, accurate and up to date picture of New Zealand's WRH surveillance landscape – the foundation for any cost-effective and sustainable surveillance system. The project will deliver: a stocktake of WRH information sources and data flow, a comprehensive WRH stakeholder map identifying specific surveillance needs and gaps, and a long-term surveillance plan integrating current and future WRH information (data, systems and processes) under a clear vision and strategic objectives.
Elissa McDonald
RN to NP: Advancing Practice in Occupational Health Nursing
Associate Professor Elissa McDonald
PhD (Ophthalmology), MN (1st Class Hons), PGDipHE, DipN, NZDipBus (Mgt).
Associate Professor Elissa McDonald completed a PhD in Ophthalmology from the University of Auckland and a Master of Nursing from Massey University. She leads the Postgraduate Nursing Programme within the School of Nursing at Massey University and has overseen the development of the Occupational Health Nursing Practice course, and postgraduate nursing pathways to advance occupational health nurses' roles. Associate Professor Elissa McDonald is an experienced educator who has worked for more than ten years in New Zealand universities. She is also a clinician with more than 20 years' experience in the specialties of primary care and ophthalmology. Her research interests include evidence-based practice and medications safety, particularly therapeutics for infectious disease. She has published several systematic reviews and meta-analyses on microbial infections, which have informed international guidelines for clinical practice, and mentored many postgraduate nursing students to publish their clinical research as a contribution to knowledge that improves health outcomes.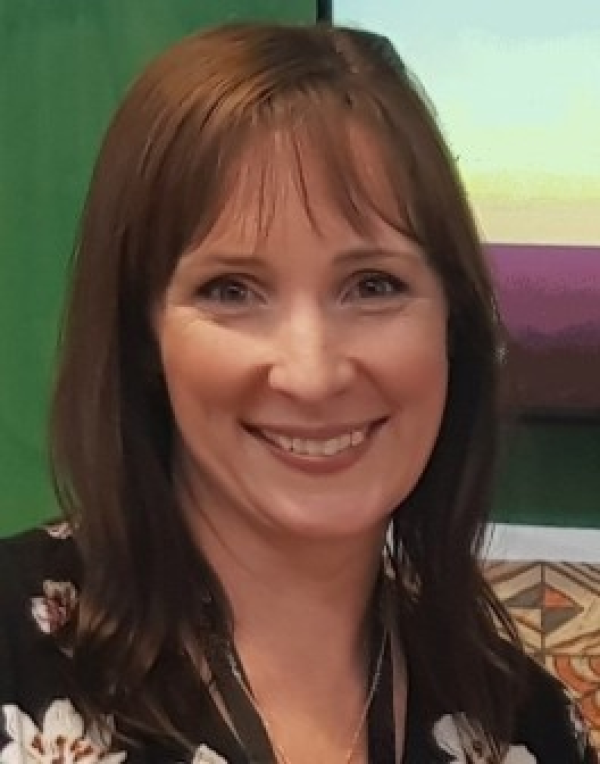 John Fitzgerald
Dr John Fitzgerald
Manager – Mentally Health Work, WorkSafe New Zealand
Wise Leadership and mentally healthy work
Worker health and safety relies on a collaboration between workers and work leaders/managers. When workers are well looked after worker wellbeing, engagement and productivity can be maximised. In this presentation we will look at how 'wise leaders' engage with workers to promote the development of a positive work culture.
John Fitzgerald leads the team at WorkSafe focused on Mentally Healthy Work. His role is to provide national evidence-based leadership and advice on mentally healthy work programs, innovations, assessment, and intervention. John is a New Zealand Registered Clinical Psychologist who has worked in adult mental health, alcohol/drug services, and child & family psychological health. He is an Adjunct Senior Lecturer in Clinical Psychology at Massey University and a Fellow of the NZ Psychological Society.
john.fitzgerald@worksafe.govt.nz
(+64) 021 825 660