Debra Perrins - Health Risk Management
Health Risk Management is a generic approach used to identify and evaluate health risks, implement controls, and review the process for continual improvement. This may help Occupational Health Nurses and safety professionals when engaging with a PCBU and looking at their overall workplace risk management.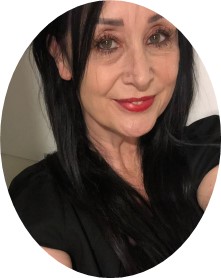 Debra Perrins RN, SCPHN – OH, PG Dip OH, PG Cert Ed, PG Cert MH Sci
Debra Perrins has worked for WorkSafe NZ for over 7 years She is a Health Inspector and part of the Kaimahi Hauora team. Debra has been a Registered Nurse for over 35 years and an Occupational Health Nurse for 11 years.
Chelsea Langman - Early detection and prevention of skin cancer, focusing on the workplace setting
Early detection and prevention of skin cancer, focusing on the workplace setting. This presentation will cover:
Skin cancer statistics in NZ and globally
What is Ultraviolet Radiation and how does it affect us
Risk Factors – modifiable and non-modifiable
Types of skin cancer
Types of common benign skin lesions
Skin lesion assessment
Prevention in a workplace setting
Understanding the UV index
Health Initiative vs Health Monitoring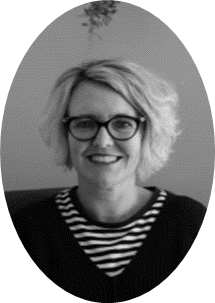 Chelsea Langman, RN, Dermoscopist and Business owner of Skin Aware.
I have been a skin cancer nurse, specialising in Dermoscopy for over 16 years. 3 years ago, l started my business, Skin Aware. Skin Aware implements workplace skin cancer programmes through education workshops and screening clinics. I am passionate about preventative health, early detection and empowering people to look after their own health. Most often skin cancer programmes are a workplace health initiative, BUT Ultraviolet Radiation is an occupational health risk in New Zealand so should be taken more seriously by the workplace.
Jenny Carryer - Strategic and contemporary issues for nursing
The NZ health system is currently facing significant workforce challenges at the same time as it undergoes major restructuring. There is long overdue recognition of the need for an equity framework. How will nursing and indeed any health discipline address the challenges constructively?
Jenny Carryer
I am currently Professor of Nursing at Massey University. I am also the Executive Director of the College of Nurses, Aotearoa ( my practice involvement) thus maintaining close connections with practice and with health and professional policy development. I Co-Chair the National Nursing Organisations Leadership Group and have served on numerous Ministry of Health Advisory Groups. . My expertise lies in strategic decision making for Nursing and Health Service Development.
My own research , teaching and associated doctoral supervision are in the areas of long term conditions, primary health care nursing, workforce development and especially the Nurse Practitioner role
I have worked across international collaborations in the research development of advanced practice roles and other areas of professional interest. International collaborations included the International Consortium for the Study of Rationed Care and the ICN Committee on Advanced Practice.
Awarded Companion of the New Zealand Order of Merit, 2020