Mentoring Programme Fact Sheet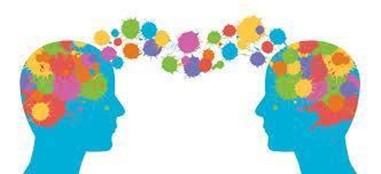 Haere mai! Welcome to the NZOHNA Mentoring Programme and congratulations on your choice to be a mentor or a mentee.
This Fact Sheet provides an overview of the NZOHNA Mentoring Programme. The Fact Sheet supports the Mentoring Guidelines (2019) developed and piloted by the Taranaki Branch of the NZOHNA. Full document can be accessed at: www.nzohna.org.nz
A Mentoring programme enables participants to discuss broad career issues, seek general guidance, clarify development goals, planning future direction, making decisions, solving problems which enables participants to gain confidence, competence to develop and further their professional pathways. Please note, this is a Mentoring Programme NOT Supervision.
Mentoring can be useful at major transitions in one's career, for example:
Support Novice Occupational Health Nurses
Making a transition from Proficient to Expert and beyond
Succession planning
The Mentoring process has the key principles of Tiriti o Waitangi, partnership, participation and protection, which is also reflected in the NZ Nursing Council competencies, and our NZOHNA Knowledge and Skills Framework (KSF). Additionally, the Association is commencing the journey of integration of Te Ao Maori which is demonstrated in the new OHN Standards of Practice (2021) that have been adapted from the PHC Nursing Standards. It is anticipated the competence demonstrated by OHN's will be observed by the Mentors implementing this programme.
Eligibility
All programme participants must be full members of the NZOHNA, whether as mentors or mentees
Considerations for becoming a Mentor
Do you have the necessary skills and expertise for mentoring?
Willing to commit to and make time for a mentoring relationship - approximately one hour/month/mentee for an anticipated period of 6 months
Practicing at Proficient or Expert level
A passion for developing OHN's competency
Specific job-related skills and expertise. Prepared to share knowledge and own experience (including lessons learned and mistakes made where relevant)
Discreet and observes strict confidentiality
Excellent communication and interpersonal skills
How to become an NZOHNA Mentor?
Complete Application form online through the NZOHNA website, endorsed by your branch
Attend the NZOHNA mentor training programme. This will provide a toolbox with step by step models that result in effective mentoring outcomes
Complete your Knowledge and Skills Framework
What does it cost?
Mentor training is $ 50 pp (NB this is at a significantly reduced rate to normal mentoring courses)
How do I become a Mentee?
Complete the online Mentee Webinar (1.5hrs) and application form including your strengths, development needs and goals (forward to NZOHNA Admin). Your application will be processed and Mentor option(s) forwarded to you. Access link on NZOHNA website.
You need to be willing to commit to and make time for a mentoring relationship - approximately one hour/month for an anticipated 6 month period (this could be extended by mutual agreement).
What does it cost?
Mentee training is $ 50 pp (NB this is at a significantly reduced rate to normal mentee courses)
There will be no cost for the Mentoring Programme whilst the WDP Mentoring workstream administers the Mentoring Programme. Charges may apply when NZOHNA assumes the administration/coordination role following the completion of the Workforce Development Project to ensure the programme is self-sustaining.
Mentor/Mentee Matching
The Mentees will be matched with a Mentor who has completed the mentoring training programme and matches the skills required. This will initially be completed by the Workforce Development Assessing and Mentoring Workstream. You may be matched with someone from another branch. There can be advantages in having someone from a different Branch of NZOHNA as they can often provide an independent view and offer fresh perspectives. You may be offered more than one Mentor option depending on availability.
A great mentor will be someone who has the time, commitment and expertise to support you with the goals you have identified.
Interdisciplinary mentoring
If interdisciplinary mentoring is what you require, the Administrator will link you with the appropriate organisation. Membership charges will likely apply.
There is a feedback and evaluation process
Your mentoring process includes feedback. All programme participants will be asked to complete a programme evaluation at the conclusion of the Mentoring Programme.
Contact email mentoring@nzohna.org.nz